Protect 1206i Hidden Cameras Detector Spy
Ex Tax: $627.27
Price in reward points: 400
Stock:

In Stock

Reward Points:

100

Model:

Protect 1206 i

Weight:

490.00g

Dimensions:

19.50cm x 14.00cm x 6.50cm
Protect
Professional Protect 1206i Spy Cameras Sweeper Detector Hidden Bugs Finder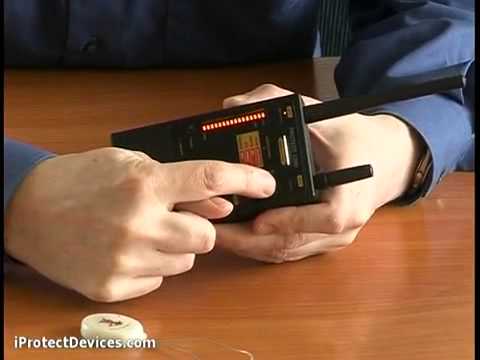 iProtect 1206i Industrial RF detector www.securitycom.au - YouTube
Video will open in a new window
Paste link into a browser window:
[isdntekvideo]
If run continuously it will go for 10 hours of monitoring for your protection
Another benefit is I can tell you if your microwave oven or any antennas or electronic devices have harmful emissions that can cause cancer and other ailments. It has a 30-6000 MHz frequency response and only uses two AAA batteries to work.
Now online and available for your convenience, introducing a professional level counter-surveillance device known as the Protect 1206i Spy Camera Detector. It also gets rid of hidden bugs and does a wireless sweep on 3G 4G cellular mobile phones. nobody will be able to listen in on your conversations and also detects if there is cameras that are spying on you or your family and business around. You deserve to have your own privacy be your own.

The Protect 1206i is a top-of-the-line counter-surveillance device. It can detect all types of current bugs that may be hidden by Bluetooth and Wi-Fi. It detects them with a much higher sensitivity than other devices in a lower price range. It is worth the Peace of Mind of knowing your conversations and privacy are being protected.


Counter-surveillance has never been easier. It is for the person who desires to have complete secrecy over their movements and activities. If want to have the best you have to pay for it and this product is worth every penny. You want to know why? It detects more than any of the lower price line devices. This device is also known as the Protect1206i. It is so useful as it is a complete professional and undetectable device that will find bugs no matter where they are. You want your privacy and deserve it.
Application:
Reliable and tested device for different sweeping tasks

Detect both analogue and digital transmissions

Allows the operator to locate the source

10-segment indicator of RF level

Vibrating signal for concealed indication of a high RF level Adjustable sensitivity

Frequency range 30—6000 MHz

Durable duralumin case

Powered by 2 AAA batteries

High sensitivity

The latest version includes the 'CITY' antenna; allowing the device to avoid interference from external sources in cities or near broadcasting towers etc.
Description:
Detection RF Bugs search


Spy phones, listening devices




GSM-jammers, spy voice recorders

Detecting of harmful emissions from microwave ovens, communication antennas and other electronic appliances
| | |
| --- | --- |
| Frequency response | 30—6000 MHz |
| Power supply | 2 × AAA / LR3 / R3 |
| | |
| Continuous operation | Approximately 10 hours |
Packaging:
1 x User manual

1 x Detector