Protect GSM BOX 2 Spy Mobile Phones Finder
Ex Tax: $362.73
Price in reward points: 400
Stock:

In Stock

Reward Points:

100

Model:

GSM BOX 2

Weight:

490.00g

Dimensions:

19.50cm x 14.00cm x 4.50cm

SKU:

GSM BOX 2

UPC:

600190672591
Protect
GSM BOX 2 Bugs Detector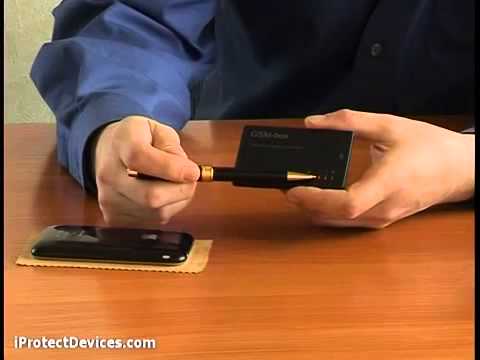 SPY Mobile phones detector www.securitylab.com.au - YouTube
Video will open in a new window
Paste link into a browser window:
[isdntekvideo]
In today's world, unauthorized surveillance is a common occurrence, which makes us vulnerable to privacy invasion. However, there is a solution that can help safeguard our intimate conversations and private moments from prying eyes. Counterintelligence software such as the portable spy mobile phone detector, GSM-BOX Two, can potentially detect illegal mobile phone activities.

The GSM BOX 2 is a small, portable device capable of detecting interference and illegal monitoring of conversations in the surrounding area. When it detects a wave from a radio, other users will hear "white noise" as their surveillance device is trying to monitor you. This counter-surveillance device can potentially help fight against intrusive activities.

The device is capable of detecting plate numbers, frequencies of 1800, WCDMA 2111 3G, CDMA 850 2100, LTE 4G, and even Bluetooth. With this device, all mobile and home phone platforms are covered. It can automatically create the distraction of interference from the audio, and will give you advanced notice with the blinking of three small LED lights and noise when a phone starts putting data back and forth between the two networks it is on.

The GSM BOX 2 is a potential option for those who are interested in detecting illegal mobile phone activities. It is small enough to fit in a purse or small bag, making it convenient to carry around. Nobody wants to be monitored without permission or understanding why it's happening, and with the GSM BOX 2, your privacy might be potentially protected.
Features:
3 Bars LED warns you with a sound alarm when the telephone starts exchanging data with the network

Automatic generation of audio interference

Detection of GSM 900/1800, CDMA 850, WCDMA 2100 (3G, UMTS) 4G LTE and Bluetooth




Separate visual and sound indications of different communication protocols

Advanced 'credit card-style design is suitable for pocket use, belt carrying cases, bags, desktop stands, etc.

A new sensitive scheme of detection with per-selectors provides a better detection distance

Long battery resource of up to 5 days (low current consumption) Does not block the mobile network in the area

Has no adverse effect on health (no electromagnetic waves)
Packaging:
1 x User manual

1 x Detector