WEGA i Hidden Camera Detector Spy Bugs Finder Australia
Ex Tax: $518.18
Price in reward points: 400
Stock:

In Stock

Reward Points:

100

Model:

WEGA I

Weight:

490.00g

Dimensions:

19.50cm x 10.00cm x 6.50cm

SKU:

WEGA I

UPC:

600190673444
Protect
Wega-i Spy Cameras Detector Pinhole Lens finder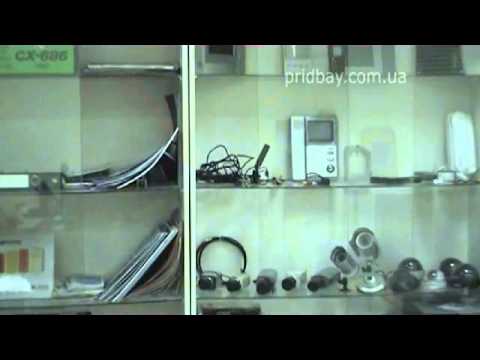 www.secyritylab.com.au WEGA I spy hidden cameras finder detector locater - YouTube
Video will open in a new window
Paste link into a browser window:
[isdntekvideo]
Equip yourself with the WEGAi Pinhole Camera Finder Spy Cameras Detector and take a stand against invasive surveillance. Safeguard your personal space, maintain your privacy, and keep your surroundings secure with this state-of-the-art counter-surveillance device.
Thanks to its revolutionary optical principle, the WEGAi boasts the ability to detect lenses of covert cameras, regardless of their operational status. Its LED matrix emits a potent infrared beam, cleverly reflected by a video camera's optics. The operator promptly detects this reflection, alerting you to the presence of any concealed camera.
Designed for professionals in surveillance countermeasures, the WEGAi offers master-level detection capabilities. It's the ultimate solution for those who refuse to be subjected to unauthorized surveillance. With the evidence provided by the WEGAi, you'll be equipped to protect yourself from predators who invade your privacy – all within the bounds of the law.
To ensure you make the most of this advanced counter-surveillance tool, the WEGAi comes complete with a user manual. This guide provides clear and straightforward instructions, making the operation of the device a breeze.
Not only is the WEGAi powerful, but it's also user-friendly and adjustable to your needs. Its radiation power switch can be adjusted to maintain a safe level of radiation exposure. Powered by two AAA batteries, the device is compact and convenient, with 140 * 34 * 16 mm dimensions. Are you worried about battery life? The built-in battery discharge monitor keeps you informed at all times.
One of the standout features of the WEGAi is its built-in IR filter in glass. This ingenious addition effectively eliminates natural reflections, enabling you to focus precisely on pinpointing the coordinates of any concealed spy camera. With the ability to detect all types of spying cameras within 2 to 10 meters, this device ensures comprehensive coverage for your peace of mind.
The WEGAi employs cutting-edge technology to ensure your privacy remains intact. Utilizing LED radiation infrared beams, this remarkable device is designed to thwart the efforts of even the most persistent spies. By emitting these beams, the WEGAi detects reflections caused by active video cameras, allowing you to uncover hidden surveillance devices quickly.
Do we have a tremendous counter-surveillance device for you? Of course, we do. It is now introducing an exceptional device, the WEGAi Pinhole Camera Finder Spy Cameras Detector. Are you tired of somebody spying on you? Do you have a psychotic boyfriend, girlfriend, wife, or husband tracking your whereabouts and activities? If so, this calls for Extreme counter-surveillance Measures.
Introducing the WEGAi Pinhole Camera Finder Spy Cameras Detector: Your Ultimate Counter-Surveillance Solution
Key Features:
Advanced LED Radiation Infrared Beams: As a cutting-edge camera detector device, the WEGAi emits potent LED radiation infrared beams, functioning as a powerful spy camera detector. These beams detect reflections from active video cameras, ensuring a comprehensive surveillance sweep.

IR-Filtering Glass Technology: Equipped with built-in IR-filtering glass, the WEGAi becomes an effective camera locator, pinpointing the exact coordinates of hidden spy cameras. This technology eliminates natural reflections and enhances the precision of detection during counter-surveillance operations.

Wide Detection Range: Offering a detection range of 2 to 10 meters, the WEGAi serves as a versatile camera detector for various environments. Whether in homes, offices, or other spaces, it ensures comprehensive coverage against unauthorized surveillance.

Adjustable Radiation Power Switch: Maintain control over radiation exposure with an adjustable power switch, a unique feature among camera locator tools. This customization allows users to adapt the device to their needs and safety preferences.

Battery-Powered Convenience: Functioning as a portable spy camera detector, the WEGAi operates on two AAA batteries, ensuring convenient and efficient use across different locations and situations.

Built-In Battery Discharge Monitor: The WEGAi offers added convenience by featuring a built-in battery discharge monitor. This feature ensures the device's power levels are always known, preventing interruptions during critical surveillance scans.

Compact Design: With compact dimensions of 140 * 34 * 16 mm, the WEGAi easily qualifies as a practical camera detector tool. Its size ensures easy handling and discreet usage, allowing for effective counter-surveillance sweeps.

User-Friendly Operation: Simplifying the process of surveillance detection, the WEGAi includes a user manual with clear instructions, making it accessible for users seeking an efficient and user-friendly camera detector.

Professional-Grade Detection: Tailored for professionals engaged in surveillance countermeasures, the WEGAi showcases advanced optical principles. This device functions as a spy camera detector and a comprehensive camera locator, detecting covert camera lenses regardless of their operational status.

Protective and Legal: The WEGAi empowers users to protect their privacy within legal boundaries. It is essential for evidence gathering against unauthorized surveillance, ensuring control over personal space and security.
With its advanced features, including LED radiation beams, IR-filtering glass, and a customizable power switch, the WEGAi sets the standard as a comprehensive camera detector and locator device. This tool safeguards privacy and reinforces users' sense of control in an increasingly interconnected world.
Description:


Detection of all types of hidden video cameras not depending on their working state

Distance of detection between 2 and 10 meters

IR filter for rejection of natural reflection

Adjustable power of radiation

Powered by 2 AAA batteries

Battery discharge indicator

Size 140×34×16 mm
Packaging:
Detector

User manual

Battery