Out Of Stock
Hidden Cameras Phone Detector Protect 1203 Listening Devices Finder
Ex Tax: $362.73
Price in reward points: 400
Stock:

Out Of Stock

Reward Points:

100

Model:

Protect 1203-NEW

Weight:

490.00g

Dimensions:

19.50cm x 14.00cm x 6.50cm
VIMEL
Protect 1203 Spy Camera Detector Hidden Bugs Wireless GSM WCDMA 3G LTE 4G Mobile Phone Finder Device Sweeper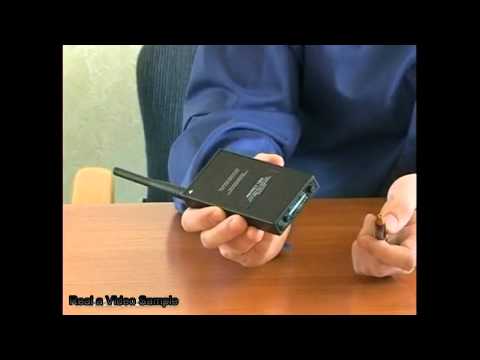 Protect 1203 Spy hidden cameras detector www securitylab com au - YouTube
Video will open in a new window
Paste link into a browser window:
[isdntekvideo]
Protect 1203 Spy Camera Detector Hidden Bugs Wireless GSM Mobile Phone Finder Device Sweeper

If you are being watched by anyone and want to be protected Whether it be the government or someone personal, the best thing to do is get the
Protect 1203 Hidden Bugs Wireless GSM 3G 4G Mobile, Spy Camera Detector with a Phone Finder Device Sweeper. This is considered one of the best counter surveillance devices in 2018. Protect 1203 is a new upgrade from previous versions. What separates this from the rest is text transmitting equipment from route radios and tells you with a bar graph that vibrates or silently alert you of interference and surveillance of your home property and conversations.
Yes there a lot of the counter surveillance devices available on the market today. That is true but do you want something that you're taking a chance on that may not pick up the activity that you want to pick up? You can get different information from either your workplace, home or even your vehicle. This type of bugging model has different ranges of frequency and a different modulation and scheme situation than a regular counter surveillance device.
The Protect 1203 can detect all of these bugging And any detection devices in the vicinity well in an active phase will be detected. You can also detect human beings for bugs and transmitters that are carried on the body peep. You can covertly sweep the area using a vibrating device the small no one will know.It is constructed of Dura aluminum so if you drop it or it's hot out, or it's snowing you will not have a broken Protect 1203.
Increased 16-segment bargraph indicator

High sensitivity




No sensitivity loss at battery discharge

Operated by joystick ( power, modes)




Battery Level indication



Other features
Frequency range 50MHz-6GHz

Vibrating indicator

High-quality detection scheme with professional RF isolation

Reliable and tested device for different sweeping tasks

Detects both analogue and digital transmissions

Allows the operator to locate the source

Vibrating signal for concealed indication of a high RF level and testing hard to access places

Durable duralumin case

Powered by 2 AAA batteries

Battery resource up to 10 hour
Application:
Reliable and tested device for different sweeping tasks

Detect both analogue and digital transmissions

Vibrating signal for concealed indication of a high RF level Adjustable sensitivity

Frequency range 30—6000 MHz

AAA Battery




High sensitivity
Description:
Detects RF bugs


Room, body-carried, telephone and car bugging devices can also be found by the device.

Discovering the improper use of mobile phones and other communication equipment for picking up conversations. The information in this case can be transmitted to another phone or recorded onto an answering machine. Detection of GSM bugs, 'spy' mobile phones and mobile phones in an active state (for illegal transmission of conversations)

Detectsing of harmful emissions from the GSM-jammers or mini recorder suppressors

Detecting of harmful emissions from microwave ovens, communication antennas and other electronic appliances
Frequency response

50—6000 MHz

Power supply

2 × AAA / LR3 / R3


with one green segment on
with all the green segments on
with active vibrator

65 mA
80 mA
145 mA

Working time




Up 10 hours
Packaging:
1 x User manual

1 x Detector