Hot
Spy Pen Camera True Full HD 1080P Digital Voice Recorder Hidden Australia
Ex Tax: $71.82
Price in reward points: 400
Stock:

In Stock

Reward Points:

100

Model:

MAS-P02-720P

Weight:

150.00g

Dimensions:

18.00cm x 9.40cm x 3.50cm

SKU:

MAS-P02-720P

UPC:

600190673048
OEM
Grand total:
Grand total (Ex Tax):
1080P version
Change Resolution to HD before watching on Youtube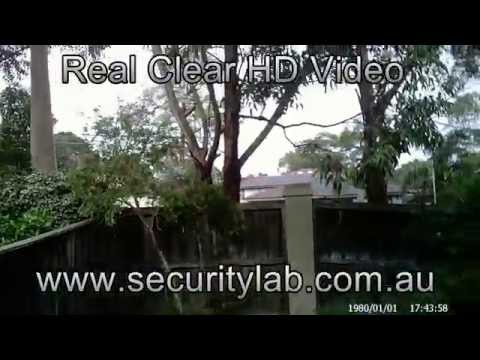 Pen camera HD security recorder www.securitylab.com.au - YouTube
Video will open in a new window
Using App? Paste link into a browser window:
[isdntekvideo]
Discreet Spy Video Cameras Are no Longer Science Fiction
If you have important assets to protect and either your home or office area, you should think about protecting yourself. A full HD 1080P spy pen cam Is the perfect gift for yourself or someone you love. It can be used as a multipurpose tool. It is also a digital voice recorder. Being that it is multi-purpose, It is perfect for a student or someone that takes on a lot of business meetings and is required to take notes. Even if you are not required to take notes it is still nice to be able to pause it for still shots, take audio notes and do video audio recording all while having the appearance of a simple pen.
More than a Simple Pen
This is not a simple pen however, it is a high tech audio-video recording spy camera. It can do full HD 1080P recordings or still shots. That is what makes it multi-purpose. Well, some people use it for notes, others use it as a home or office monitoring device. It is so discreet and covert That you can put it in a coffee cup and it just looks like a pen sitting with a bunch of other pens. It is actually a very high tech pen camera from Australia.
Do I Really Need a Recording Device For my Home or Office?
The answer is yes. You definitely need a home or office monitoring system so that you can protect your valuable items as well as the valuable people in your life. Everyone deserves to have peace of mind. That is what a spy camera can do for you. It is your babysitter for your babysitter or your babysitter for your secretary to make sure they are doing their job. A miniature spy camera is a perfect solution
This version of a spy pen camera Is one of the most discreet yet. You can put it in the pocket of your shirt or in the pocket of your jeans if you want to take it on the go or hide it in a cup or other discreet area for protection. It is so covert that no one will know.
Collect images from your video camera so you can give still shots to those you have caught red-handed doing something they're not supposed to.

It is your study pal, having a digital voice recorder makes taking classes or meetings much easier

It comes in a very sleek silver-ish color for functionality and a nice look.

As well as Audio notes, it functions as a regular pen so you can take regular notes as well.

You will not need to install any more programs on your computer to use this

You can plug it in with USB into a regular USB plug or your computer. You can even plug it into your car to listen to notes or to record a conversation.
Full HD 1080P

audio and video


So covert, no one will have a clue there is an

audio-video recording

device around
Video/Audio/Pictures Modes

It can records Video with Audio and can take pictures with one press


USB Flash drive

8GB Built-In Memory


Miniature camera

One button operation

No driver required - plug and play operation

Connect to USB port to charge





Specification:

Memory: support up to 32GB micro SD ( 8GB included)

Video Format:

1920x1080P true HD 1080P




Battery life: 55-60mins

Record Time: Up to 6 hours continuous

Power Supply: Built-in rechargeable Lithium-ion battery and charger

OS support : WINDOWS 7,8/10 LINUX




it can support MAC - - take micro SD card out and copy directly on MAC

Dimensions: (L) 15cm x (Diameter) 1.4cm

Weight: 40gr

Colour: Black

Packaging:


1 x Pen camera

1 x USB Cable

1 x English User Manual