Protect 1207i Hidden Detector Professional Spy Bugs Finder Australia
Ex Tax: $986.36
Price in reward points: 400
Stock:

In Stock

Reward Points:

100

Model:

Protect 1207i

Weight:

490.00g

Dimensions:

19.50cm x 14.00cm x 6.50cm

SKU:

Protect 1207i

UPC:

600190672577
Protect
Protect 1207i Spy Camera Detector

BEST ON THE MARKET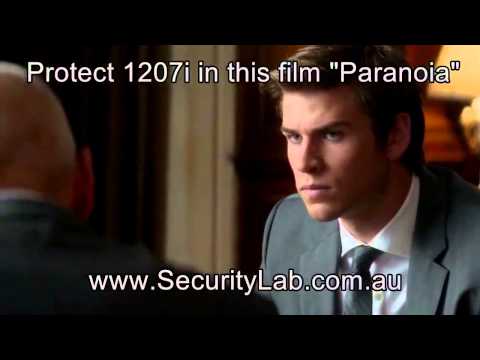 Protect 1207i all spy hidden devices detector www securitylab com au - YouTube
Video will open in a new window
Using the eBay App? Paste link into a browser window:
[isdntekvideo]
Protect 1207i - GPS Tracker detector and Wi-Fi/GSM/3G/Bluetooth finder - YouTube
Video will open in a new window
Using the eBay App? Paste link into a browser window:
[isdntekvideo]
The Protect 1207i Is one of the highest technologically savvy devices available on our website. It is military used and tested and it is using the latest methods of listening and viewing illegally with surveillance techniques. That is why we have developed such successful counter-surveillance devices so that our customers May feel safe in their own homes, workplaces and vehicles. Somebody is always watching these days and you can't be too careful.
The Protect 1207i is one of the newest counter-surveillance devices on the market today. It is an extremely useful tool 4 tracking different types of surveillance including GSM and Bluetooth. It has a distance with the highest quality of 100m. It helps catch bugging before it even happens to you.. Its portability makes it very useful for taking it with you as well as leaving it at home. It also detects CDMA and 3G 4G as well as Wi-Fi and Wi-Fi Max.
It can use in situations of counter-surveillance and detect illegal devices that are eavesdropping on you. It is even controlled by a microprocessor. It has two levels of sensitivity. There's also four modes a silent vibration Visual and listening mode. The body of the device is very durable and metallic.Altogether there are six types of detection modes for your protection. It tracks GPS trackers as well as a GPS Spy Phone, 3G and 4G video cameras, it has a six 10 segment signal strength bar to give you information as it comes in. it will cover all ranges of spying on you.
Portable device for the inspection and location of wireless sources

6 channels of detection for different kinds of protocols

Detection of GSM/CDMA/3G/4G LTE




Detection of Bluetooth/Wi-Fi/Wi-Max

Can be used for tracing both regular sources and illegal eavesdropping devices

6 bar graphs with 10-segments each, for accurate location of RF sources

4 modes: Silent, Vibration, Visual and Listen

2 levels of sensitivity (attenuator)

The extra display shows the probable protocol

Durable metallic body

Microprocessor controlled
Description:
Ways of eavesdropping
The following are the most probable ways of eavesdropping with the use of wireless protocols:
GSM baby-monitor/GSM alarm/GSM bug

3G / 4G video camera

GSM spy phone

GPS tracker

Bluetooth bugging device

Spy phone with Bluetooth/Wi-Fi function

Wi-Fi bugging device

Wi-Max bugging device
The Protect 1207i has been specially designed to detect all of the mentioned kinds of bugging devices.
Bargraphs
The Protect 1207i has 6, 10-segment, 'SIGNAL STRENGTH' bar graph indicators providing the following precise information to the operator :
CDMA 850

GSM 900

GSM 1900 and CDMA 1900




or




GSM 1800

4G, 3G, DECT

WCDMA (UMTS, 3G), 4G LTE, most of the modern DECT telephones




or




as above plus GSM 1900 and CDMA 1900

Wi-Fi access points and adapters, Bluetooth devices

Wi-Max

All transmitters in the range of 3-6GHz, including most kinds of the Wi-Max protocol
Operation modes:
Silent - used in most cases for covert operation.




Vibration, in this mode the unit's vibrator turns on when reaching the threshold of any of the 6 bar graphs (the threshold can be selected in the setup mode)

Visual mode, when the unit tries to recognize what protocol is being transmitted in the current signal and shows the results on the 'EXTRA DATA' display

Listen mode, when the unit's speaker produces a demodulated signal

Setup mode
Specifications:
Frequency range (up-link bands)

WCDMA, 3G, 4G, GSM (PCS), DECT

2 Omni-directional antennas

Dimensions (without antennas)

Weight

217 g
Packaging:
1 x User manual

1 x Detector